Biden celebrates rare win with infrastructure bill signing******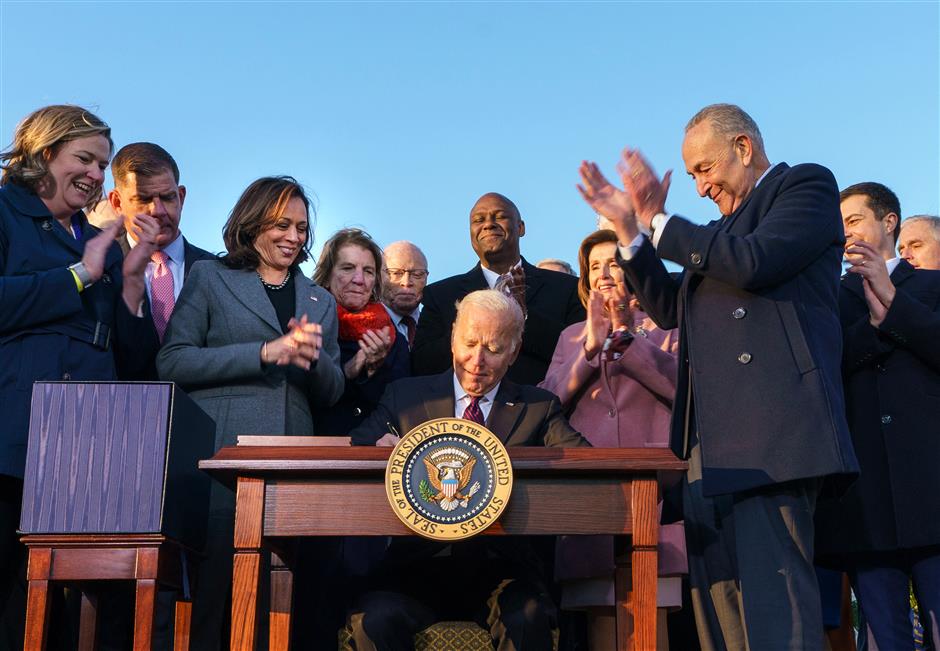 CFP。
US President Joe Biden (center), flanked by Vice President Kamala Harris, takes part in a signing ceremony for H.R. 3684, the "Infrastructure Investment and Jobs Act" on the South Lawn of the White House in Washington, DC, on November 15.。
Battered by critics and dire opinion polls, President Joe Biden signed into law the biggest US infrastructure revamp in more than half a century at a rare bipartisan celebration in the White House on Monday.。
The US$1.2 trillion package will fix bridges and roads, change out unhealthy lead water pipes, build an electric vehicle charging network, and expand broadband Internet. It is the most significant government investment of the kind since the creation of the national highways network in the 1950s.。
"We've heard countless speeches... but today we're finally getting this done," Biden told hundreds of invitees on the White House South Lawn.。
"So my message to the American people is this: America is moving again and your life is going to change for the better."
Most of the crowd were Democrats but there was also a visible handful of Republicans. Notable among the Democrats were senators Kyrsten Sinema and Joe Manchin, two moderates who have warred with more left-wing members of the party, slowing down Biden's agenda.。
The bill is "proof that Democrats and Republicans can come together to deliver results," Biden said. "Let's believe in one another and let's believe in America."
Infrastructure spending is popular, but the goal eluded Biden's predecessor Donald Trump for four years, turning his administration's frequent promises of an imminent "infrastructure week" into a running joke.。
Even now, Biden had to fight for months to get his squabbling Democratic Party to vote, risking a humiliating failure.。
Democrats only narrowly control a bitterly divided Congress, but in a scarce moment of cooperation they were ultimately joined by a significant number of Republicans in the Senate and a symbolic handful in the House.。
"We agreed this would be a truly bipartisan process," Senator Rob Portman, a Republican from Ohio, told the White House gathering. "This should be the beginning of a renewed effort to work together on big issues facing our country."
Brutal poll numbers。
The feel-good moment may be hard to sustain.。
Biden's ratings are in a downward spiral, with the latest Washington Post-ABC poll showing just 41 percent approving. Most worrying for the White House, support is ebbing away not just among the crucial independent voters but his own Democratic base.。
And despite the reaching out by some Republicans, the bulk of the opposition party is in little mood to declare a truce.。
Trump, who is widely expected to seek to return to the White House in the 2024 election, has savaged the 13 Republicans in the House of Representatives who voted alongside the Democrats.。
He says Republicans who crossed the aisle should be "ashamed" and are not real Republicans.。
Hard-right Republican Representative Marjorie Taylor Greene, an especially vocal Trump booster, called them "traitors." She tweeted out office phone numbers of the 13 fellow Republicans, some of whom reported getting torrents of violent abuse.。
The pressure is also on in the Senate, where Republican leader Mitch McConnell, who voted for the bill, was among the prominent figures keeping away from the South Lawn celebration.。
Portman, meanwhile, was freer to make generous comments toward Biden because he has already announced he is not seeking reelection.。
With Republicans almost certain to make gains in midterm congressional elections in just under a year, Biden's already tenuous grip on Washington faces growing strains.。
But the White House hopes the bill signing will give Biden new momentum.。
Still pending is a US$1.75 trillion package for childcare, education and other social spending that Biden says amounts to a historic effort to redress social inequalities.。
Again, internal party divisions are holding that up and the proposal has zero Republican support. However, Democratic House Speaker Nancy Pelosi told the White House gathering that "hopefully this week we will be passing" the bill.。
After a first 10 months in power dominated by COVID-19 and congressional wrangling, Biden is "frustrated by the negativity and the infighting," his press secretary, Jen Psaki, told reporters.。
However, Biden's infrastructure sales pitch will aim to change the tune.。
Biden will travel on Tuesday to New Hampshire to visit a bridge set for infrastructure funding and Detroit on Wednesday to meet union workers. Psaki said "the president wants to spend some sustained time out there communicating."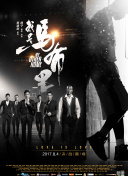 Pig kidney works in human patient in 'potential miracle'******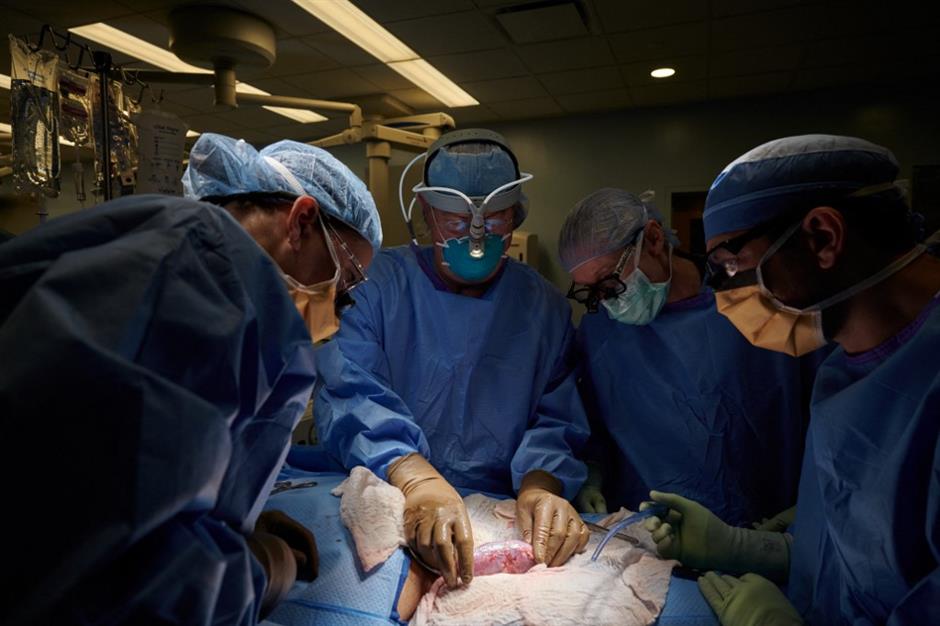 AFP
In this September 25 image courtesy of NYU Langone Health, the surgical team examines the genetically engineered pig kidney for signs of rejection.
A US medical team has succeeded in temporarily attaching a pig's kidney to a person, a transplant breakthrough hailed as a "potential miracle" by the surgeon who led the procedure.
The surgery, carried out on September 25, involved a genetically modified donor animal and a brain-dead patient on a ventilator whose family had given permission for the two-day experiment, for the sake of advancing science.
"It did what it's supposed to do, which is remove waste and make urine," Robert Montgomery, director of the transplant institute at New York University Langone, told AFP.
Critically, the organ was able to reduce the level of the molecule creatinine, a key indicator of kidney health that was elevated in the patient prior to the transplant.
Montgomery carried out the surgery with several colleagues over the course of around two hours.
They joined the kidney to blood vessels on the top of one of the patient's legs, so that they could observe it and take biopsy samples.
The patient had wanted to be an organ donor and their family was initially disappointed when told their loved one's organs were not suitable, said Montgomery.
But "they felt a sense of relief that this was another opportunity for donation," he said. The patient was taken off the ventilator and passed away following the 54-hour test.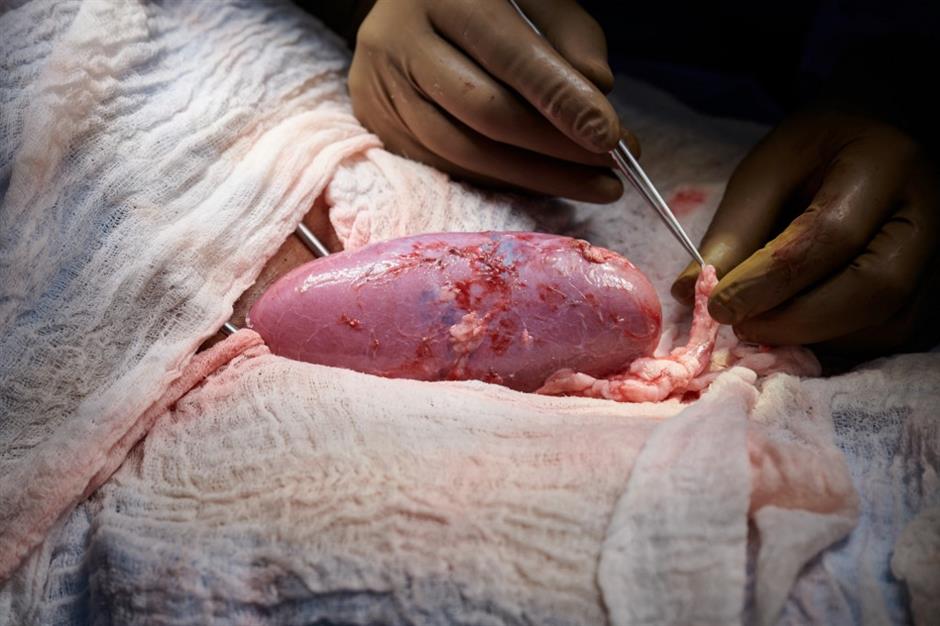 AFP
The genetically engineered pig kidney is prepared to allow for urine production.
'Important intermediate step'
Earlier research has shown that kidneys from pigs are viable in nonhuman primates for up to a year, but this was the first time it had been attempted with a human patient.
The donor pig belonged to a herd that had undergone a genetic editing procedure to knock out a gene that produces a particular sugar, which would otherwise have triggered a strong immune response and led to organ rejection.
The editing was performed by biotech firm Revivicor, a subsidiary of United Therapeutics.
"It is still a question what would happen three weeks from now, three months, three years," said Montgomery.
"The only way we're really going to be able to answer that is to move this into a living human trial. But I think this is a really important intermediate step, which tells us that at least initially, things are probably going to be okay."
He plans to submit the findings to a scientific journal in the next month, and says a clinical trial could take place in around a year or two.
The news was welcomed cautiously by outside experts, who nonetheless said they would like to see the peer-reviewed data before drawing firm conclusions.
"This news is a significant scientific achievement in the xenotransplantation field," Hynek Mergental, a surgeon at the University of Birmingham in Britain, said in a statement.
If confirmed, "it would be a major step forward in the organ transplant field that might solve the critical shortage of donor organs," he added.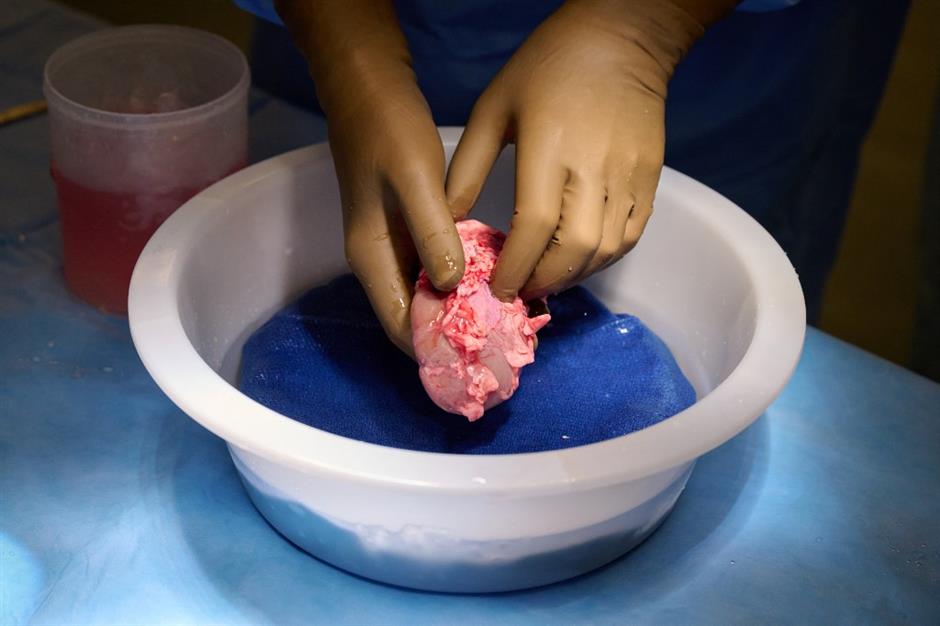 AFP
A genetically engineered pig kidney is cleaned and prepared for transplant into a person.
Organ shortage
The news comes amid a dire shortage of transplant organs.
According to official US data, there are nearly 107,000 Americans awaiting an organ – 90,000 of whom need a kidney. Seventeen Americans die each day while waiting for an organ.
To meet demand, doctors have long been interested in so-called xenotransplantation, or cross-species organ donation, with experiments tracing back to the 17th century.
Early research focused on harvesting organs from primates – for example, a baboon heart was transplanted into a newborn known as "Baby Fae" in 1984, but she survived only 20 days.
Today, pig heart valves are widely used in humans, and pig skin is grafted on human burn victims.
Pigs make the ideal donors because of their size, their rapid growth and large litters, and the fact they are already raised as a food source, said Montgomery.
【爱投彩票老版本_安全购彩👉👉十年信誉大平台,点击进入👉👉 打造国内最专业最具信赖的彩票平台,为您提供爱投彩票老版本_安全购彩用户登录全网最精准计划软件,APP下载登陆,强大的竞彩网上推荐!!】
Germany crush 10******
BERLIN, Nov. 11 (Xinhua) -- Germany reaped its eighth win after cruising Liechtenstein 9-0 at the FIFA World Cup qualifying round in Group J at the Volkswagen Arena in Wolfsburg on Thursday.。
Underdog Liechtenstein caught the worst possible start against already qualified Germany as Jens Hofer fouled Leon Goretzka inside the box to cause a penalty with nine minutes gone. Ilkay Gundogan stepped up and made no mistake to break the deadlock.。
Germany pressed and benefitted on its numerical advantage as Liechtenstein's Daniel Kaufmann cleared Christian Gunter's cutback pass into the own goal on 20 minutes.。
The hosts made it three only moments later as Leroy Sane made use of a through ball from Goretzka before unleashing a well-placed shot into the far post corner.。
Although Hansi Flick's men had confirmed their slot at Qatar 2022, they pressed forward and made it 4-0 on the scoreboards in the 23rd minute when Marco Reus collected a loose ball before tapping home into the empty goal.。
Liechtenstein couldn't put up resistance, whereas relentless German increased the pressure after the restart as Sane wrapped up his brace in the 48th by courtesy of Reus's good build-up work.。
The hosts still were not done with the scoring and remained on the front foot as Liechtenstein couldn't clear a corner allowing Thomas Muller to tap home a rebound from close range to make it six with 76 minutes into the game.。
Things went from bad to worse for Liechtenstein in the closing stages as Ridle Baku drilled the ball from the edge of the box into the far post corner with ten minutes remaining.。
Muller wrapped his brace six minutes later before Maximilian Goppel rounded off the 9-0 rout with an own goal in the dying minutes of the game.。
With the result, Germany head coach Hansi Flick maintains his perfect record with six wins from six games.。
Germany stay first in Group J, followed by North Macedonia, Romania, Armenia, Iceland and winless Liechtenstein.。
"I am satisfied with the performance of my team. When you score so many goals and are cheered on like that, then, of course, it is very nice," Flick said.。
"It was a great atmosphere today hence we wanted to score as many goals as possible. We had many opportunities but of course the early sending-off played into our cards," Germany midfielder Thomas Muller said. Enditem。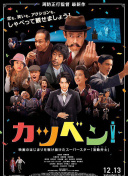 War epic "The Battle at Lake Changjin" continues leading Chinese box office******
BEIJING, Oct. 26 (Xinhua) -- War epic film "The Battle at Lake Changjin" maintained its top spot in the Chinese mainland box office on Monday, data from the China Movie Data Information Network showed Tuesday.
The film raked in 19.93 million yuan (about 3.12 million U.S. dollars) on Monday, with its total box office revenue reaching 5.3 billion yuan.
The Chinese production was followed by "Dune," a sci-fi film adapted from a homonymic novel written by Frank Herbert, which generated around 12.73 million yuan on its fourth day of screening.
"Love After Love," a romance drama by Hong Kong director Ann Hui and released on Friday, grabbed the third spot with a daily box office of about 4.54 million yuan on Monday. Enditem
美国"市场经济"真相|贸易霸凌破坏多边经贸体系
1.以案说法|小区停车位业主能免费使用吗?
2.刚开赛就内讧?球迷抨击姆巴佩是老板 内马尔连续点赞
3.老马和小扎,要把40亿人带进Web3
4.互联网药品信息服务资格证书(京)-非经营性-2015-0109